Arab and Muslim SF with Emad Aysha (Jul 2023)
Diamond Bay Radio : 2023-07-09
Arab and Muslim Science Fiction: Critical Essays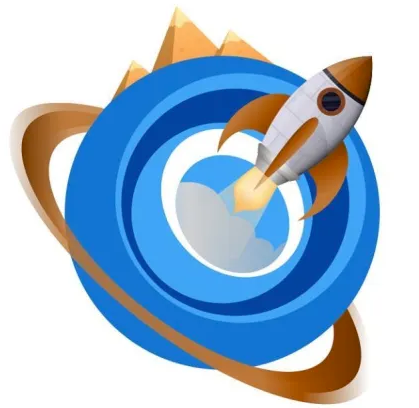 An interview with Dr. Emad Aysha, author and member of the Egyptian Society for Science Fiction.
Emad introduces Arab and Muslim Science Fiction: Critical Essays, a major survey of the genre, which he co-edited with Dr. Hosam El-Zembely (McFarland, 2022)
The vast range of this book is stunning. It covers 45 contributors, 29 countries, 4 continents, and many languages.
Biographical notes and photos: PDF
Emad also describes the popular science fiction and fantastic pulps that crowded the news stands of Egypt in the 1990s, and their main authors, Nabil Farouk and Ahmed Towfik.
Fantasy? Futurism? Dystopia? The science fiction of the greater Arab and Muslim world is a dimension in creativity that is little known in the English speaking world. Join us to find out about the multi-layered cultures, religions, and imaginary altered states that stretch from desert… to mountain… to archipelago.
---
Recorded with Riverside.fm in Arlington, MA and Cairo, Egypt on 7th May, 2023.
---
Opening music clip: Altin Gün src Süpürgesi Yoncadan (Turkish)
References:
Ahmad, Muhammad Aurangzeb "Crossing the Threshold of Egyptian Science Fiction: The Half-Humans, where Star Wars meets Sindbad's Seven Journeys" in Islam and Science Fiction (2018)
Aysha, Emad "Egypt as a Test Case for Gender in Arabic Science Fiction" in SFRA Review (2021)
Aysha, Emad "Science Fiction by, about, and for Arabs: Case Studies in De-Orientalising the Western Imagination," in ReOrient, Vol. 6, No. 1 (Autumn 2020)
Berman, Merrick Lex "Safia Ketou: from the sands to the stars," (forthcoming: Zapf.Punkt Anthology). Pre-print draft available upon request.
Berman, Merrick Lex "Tribute to Ahmed Khaled Towfik, Egyptian SF Author," in Yunchtime (2018)
Bhatia, Gautam "An interview with Dr. Hosam El-Zembely," in Strange Horizons (Jan 2019)
Cordasco, Rachel Out of This World Speculative Fiction in Translation from the Cold War to the New Millennium Univ of Illinois (2021) monograph
Determann, Jörg Matthias "Islam, Science Fiction and Extraterrestrial Life: The Culture of Astrobiology in the Muslim World," in conversation with Shoaib Ahmed Malik (Zayed University). streamed on Academic Access (August 29, 2021)
Farouk, Nabil The Future Files (Malaf al Mustaqbal) series (1984-2009)
Qualey, Marcia Lynx Arablit and Arablit Quarterly website
Towfik, Ahmed excerpt from interview with Yasmin Khan (7m44s) at Shubbak Festival held at British Library in 2015. listen to MP3
Towfik, Ahmed Paranormal (Netflix series, based on Supernatural pulp series (2020)
Towfik, Ahmed Utopia. novel (2009)